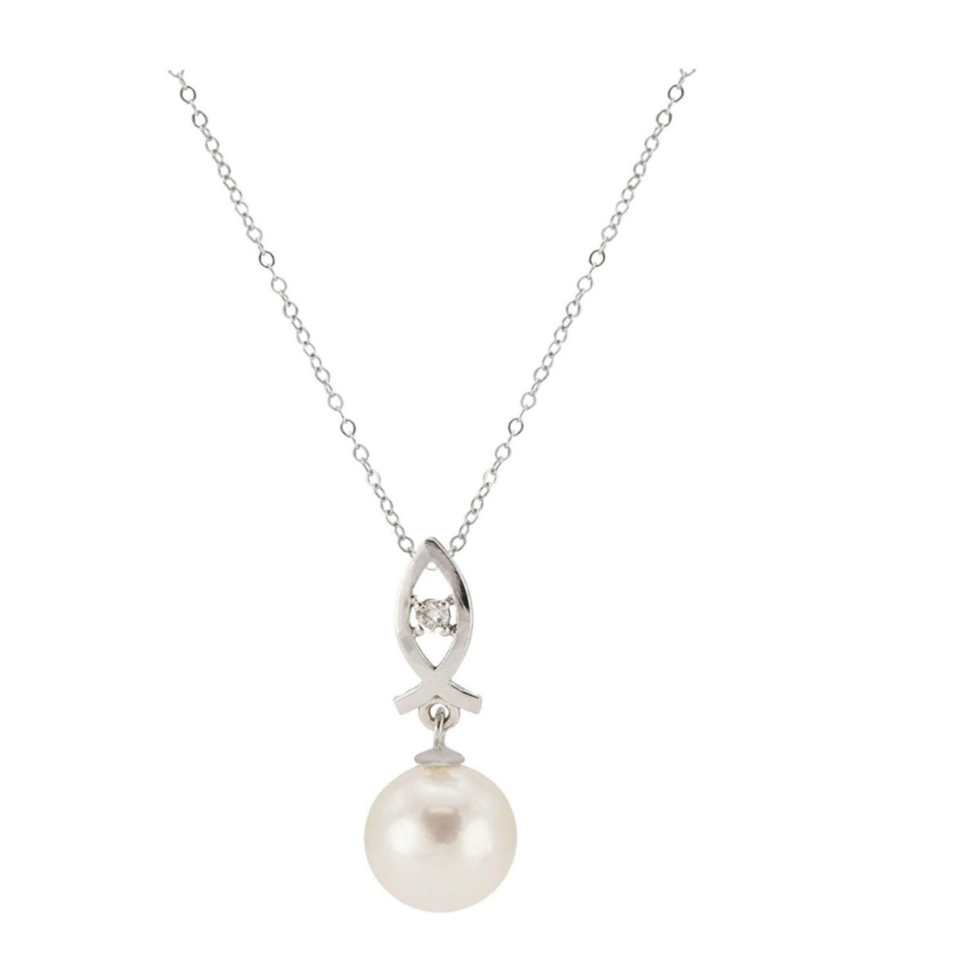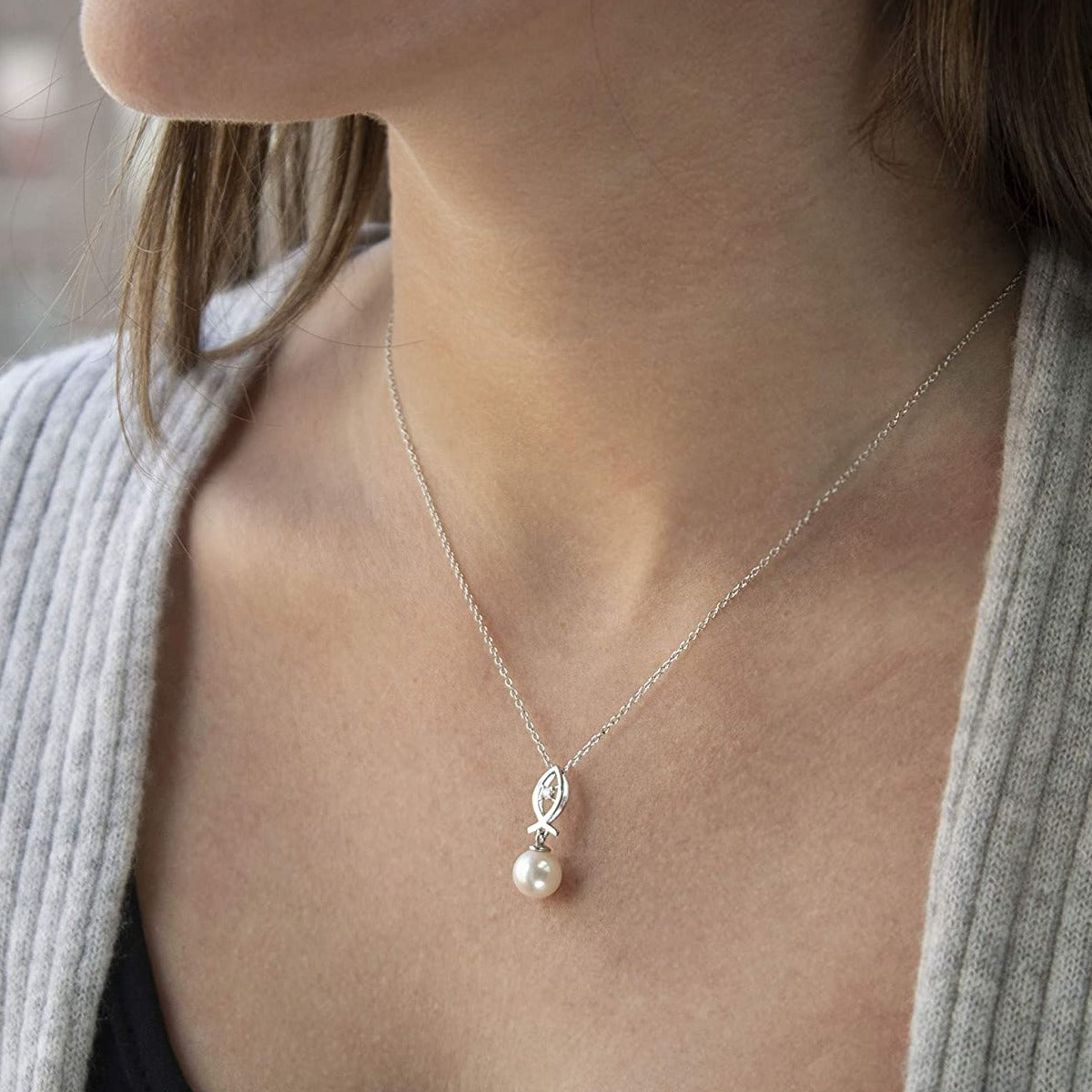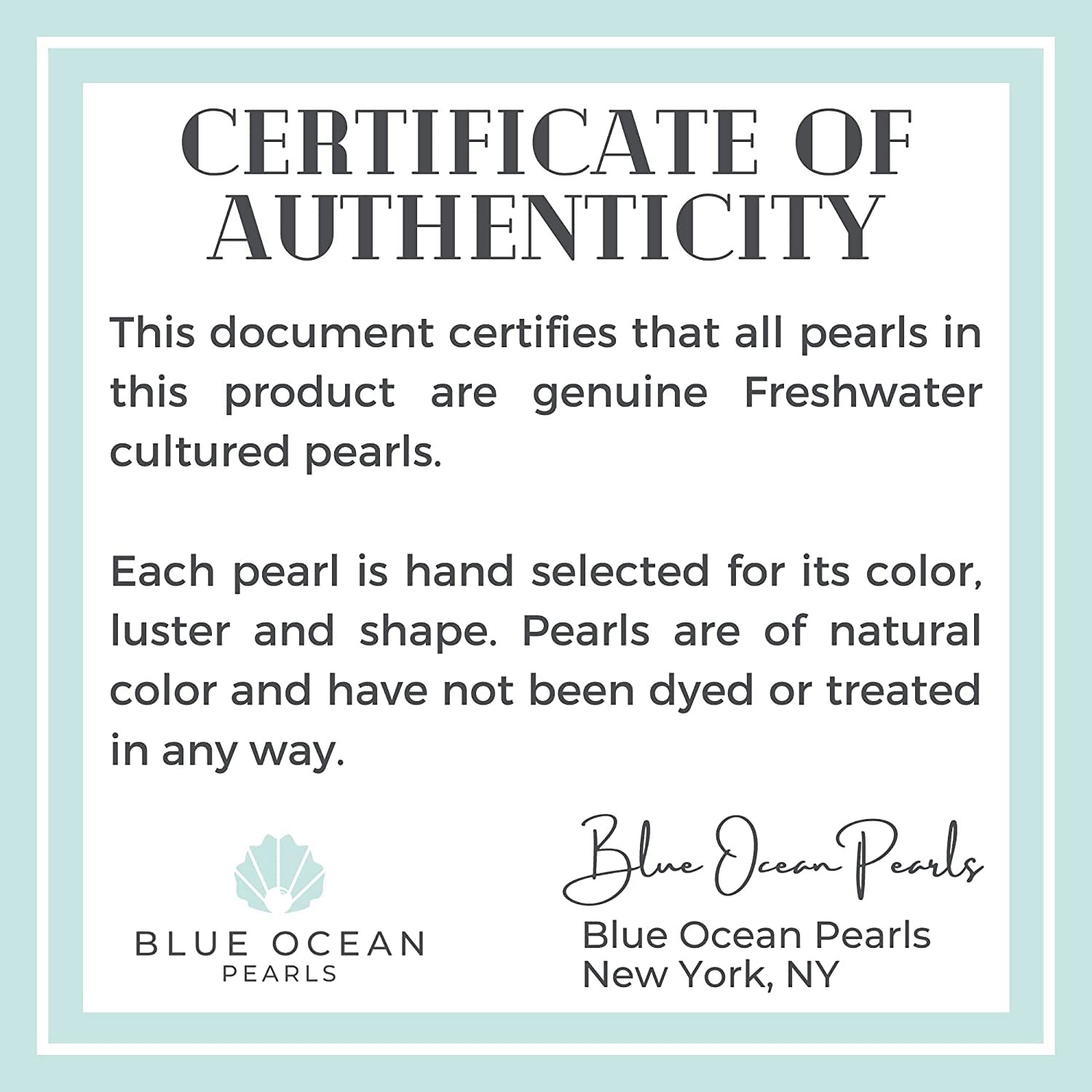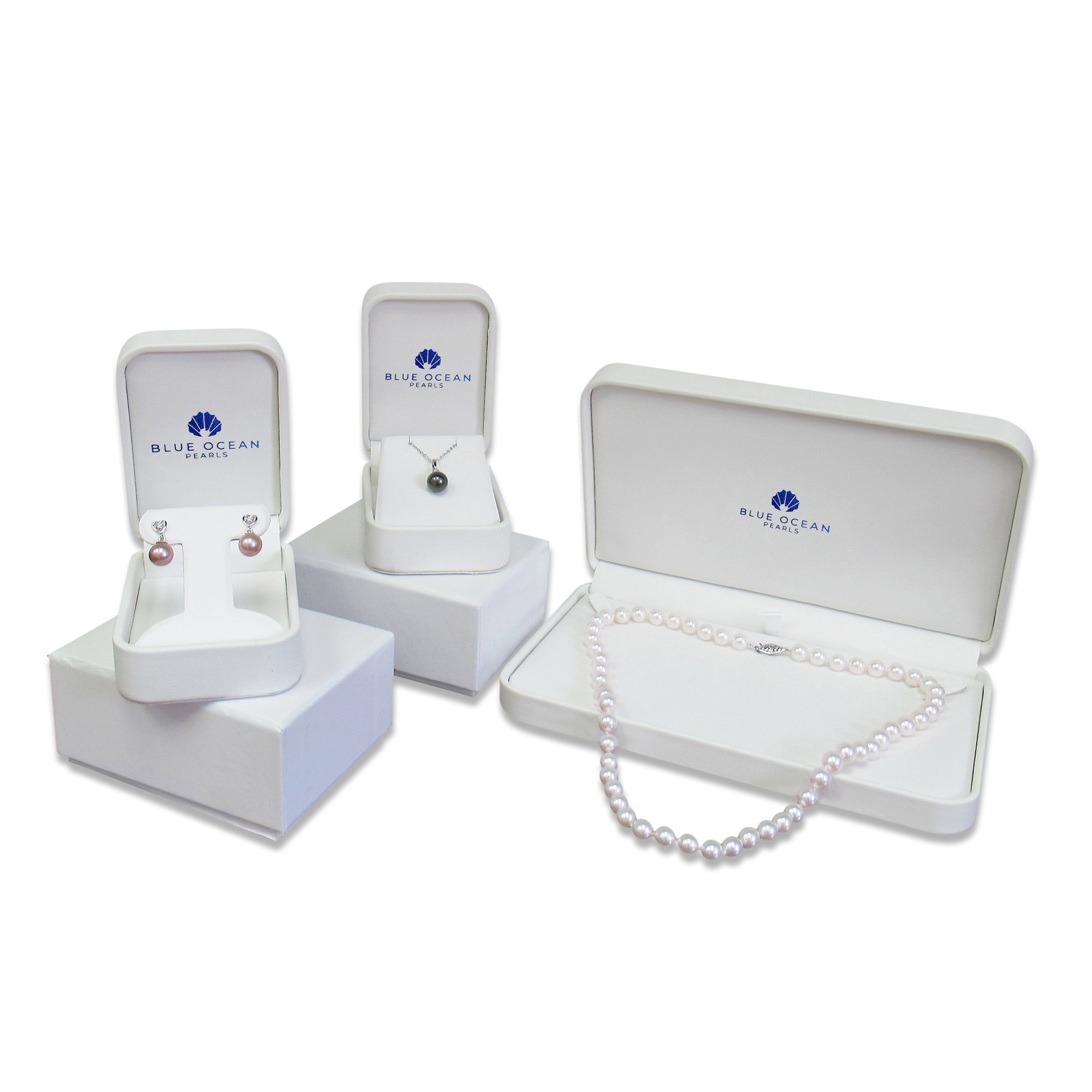 14K White Gold Freshwater Pearl and Diamond Fish Pendant
Our 14K White Gold pendant necklace features a solitaire pearl measuring 8.0-8.5mm. The chain is adjustable from 16-18", perfect to wear on its own or layer with other pieces. Simple yet elegant, this pendant completes any outfit!
Shipping
Fast shipping
Ships within 2 business days upon order, delivery time varies. Please review your shipping options at checkout.
The Pearl Experts
No one knows more about cultured pearls than Blue Ocean Pearls!
We pride ourselves on our expertise and deep experience. We have close relationships with pearl growers around the world that we've cultivated for over four decades. We choose our sources with integrity.
We have built our team from the very best in the field – from our buyers who select the finest raw materials, to our stringers who knot each pearl by hand. Each and every piece we make is created with the utmost skill and care, just for you.